Just under 2 million square meters spread over 980 properties - that's the area that Quathamer clears and grits every winter. For many years, the company from Bad Zwischenahn has been responsible for snow removal and ice control in the Oldenburg and Bad Zwischenahn area. The winter service routes are already optimally planned with the geoCapture software. "In the next step, we wanted to digitize the object sketches for the teams on site and the quantity determination for our offers," said Managing Director Markus Quathamer. miamapo makes it possible!
DIGITAL MAPS INSTEAD OF SCREENSHOT & PAINT
In the past, winter service planning looked like this: calling up the object on Google Maps, taking a screenshot, and editing it with Paint. This was time-consuming and prone to errors. Automatic mass determination was out of the question. "With miamapo, we have found the optimal solution. We can plan our winter service much faster and more productively," says John-Paul Müller, technical winter service manager in team Q. miamapo has significantly simplified the creation of digital maps at Quathamer. After a short test phase, Quathamer was convinced of miamapo and decided to fully integrate it into their daily workflows.
miamapo is a cloud-based software for creating sketches on Google Maps. In addition, miamapo can automatically determine quantities such as areas, perimeters or lengths. This is useful for creating offers or invoicing for services such as green maintenance, winter service, or irrigation. Additional feature: thanks to a powerful interface, miamapo maps can be easily created in geoCapture.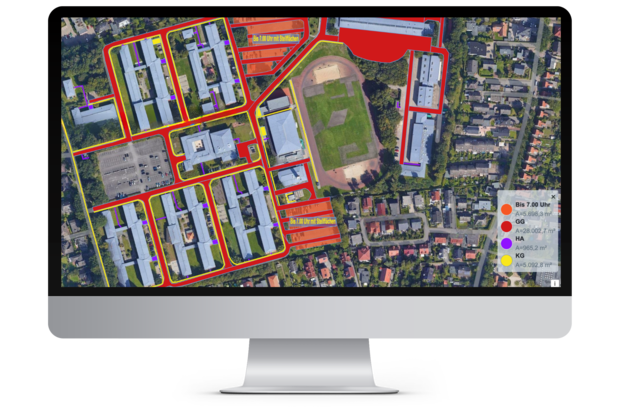 MIAMAPO - FROM REQUEST TO EXECUTION
When the company receives a new request for a winter service object, a map sketch is first created using miamapo. The new object is placed on a Google map, and all areas that need to be cleared with large equipment, small equipment, or by hand are marked. Miamapo automatically calculates the areas for creating an offer. In case of an order, the winter service object is added to the route planning and linked to the miamapo map. "The driver receives his next deployment location via the geoCapture tour app. There he has direct access to the miamapo map and is always informed which areas he should work on," describes John-Paul Müller the advantages for the teams on site.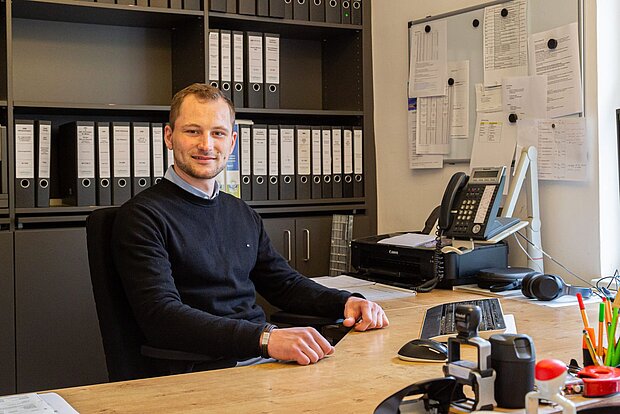 WINTER SERVICE 100% DIGITALIZED
"Thanks to miamapo, we have all relevant information at hand from the first customer inquiry to execution. And the best part: we have noticed a significant improvement in communication between the management and the employees on site," Müller continues, "miamapo really saves us a lot of time."
If changes arise regarding an object, the map in miamapo can be adjusted at any time. "In the past, we had to exchange paper sketches manually in the vehicles. Today, each team always has online access to the current project sketches," Markus Quathamer reports on another positive effect of miamapo. The employees particularly appreciate the continuous availability of all information and the user-friendliness of the software.
Markus Quathamer summarizes the use of miamapo: "We have now digitized our winter service from the offer to execution by 100% - thanks to the geoCapture tour planning and the digital maps from miamapo. We are much better and more efficient in every area of winter service now and can respond much faster to our customers' inquiries. The cooperation with the miamapo team is very professional and pleasant. We feel well taken care of and supported".
MORE EFFICIENT WORK THANKS TO MIAMAPO
The integration of miamapo has proven to be the right decision for Quathamer GmbH. Thanks to automatic quantity determination, Quathamer can create quotes and plan projects quickly and precisely. "The use of miamapo has helped us work faster and more efficiently. Particularly, automatic quantity determination saves us a lot of time and effort every day," says Markus Quathamer. Additionally, projects can now be completed faster and with higher quality thanks to miamapo.
In the future, Quathamer GmbH plans to use miamapo for green space maintenance as well. By using interactive maps, additional information such as texts or photos can be added for the teams on site.
Key features of miamapo:
Sketches on Google Maps

Circle, rectangle, polygon, lines, polylines, symbols, text, graphics

Drone footage as a supplement to satellite imagery
Easy sharing of maps via link or PDF
Quantity determination (area, circumference, length, number, volume)
Interactive maps for additional information (texts, photos)
Free interfaces

REST APIs, Moasure, geoJSON, etc. 100% cloud-based