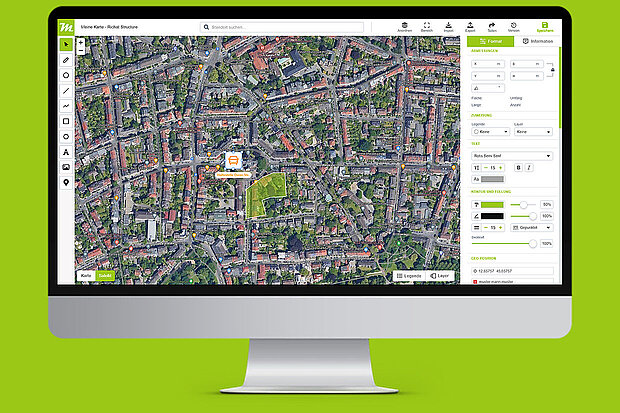 Finally create your own maps
Create sketches based on Google Maps in no time with the comfortable map editor. Numerous tools and functions are available in the editor. Now you can put an end to the time-consuming old-fashioned method of creating maps. Areas, dimensions and distances are supplied with the map.
With miamapo you create your own sketches based on Google Maps / Earth, OpenStreetMap, Bring or others. With the miamapo map editor this becomes a piece of cake. All you need is an internet browser.
Each map can be quickly exported in the different file formats. The following formats are available: PDF, SVG, PNG or JPG. This way you can easily use your maps in other applications.
The editor automatically calculates the area, perimeter or length of rectangles, circles, polygons or polylines. You can then use this data, for example, for quotations or invoices.
Sharing and
collaboration
Each map sketch can be easily shared with colleagues, customers or friends via link. You can define on your own if the map can only be viewed or if it can also be modified.
Integration in business applications
miamapo offers numerous APIs that allow any business application to create, modify and display miamapo maps directly in the application or to use the determined masses for offers.
Storage and data protection
Your maps are stored exclusively on the servers of miamapo. These servers are located in Germany and are therefore subject to the strict data protection regulations of the DSGVO.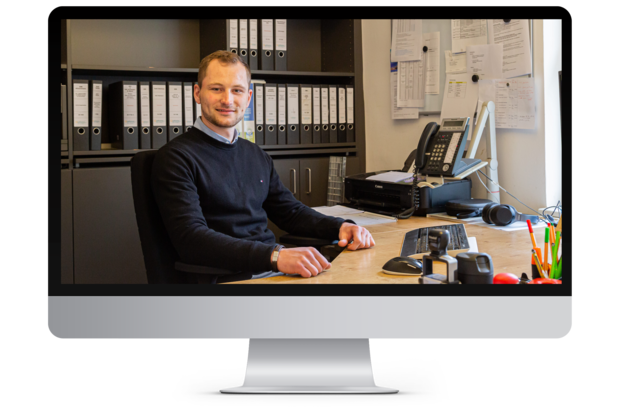 Digital maps for winter maintenance - a success story
Winter maintenance planning via screenshot & paint - no longer an issue at Quathamer. Winter maintenance objects are created on a Google map with miamapo and distributed digitally to the operation teams.
"With miamapo, we can plan our winter service much faster and more productively," says John-Paul Müller from Quathamer GmbH. "Each team has online access to the current project sketches. The driver always knows which areas he has to work on. Especially the mass determination saves us a lot of time every day!"