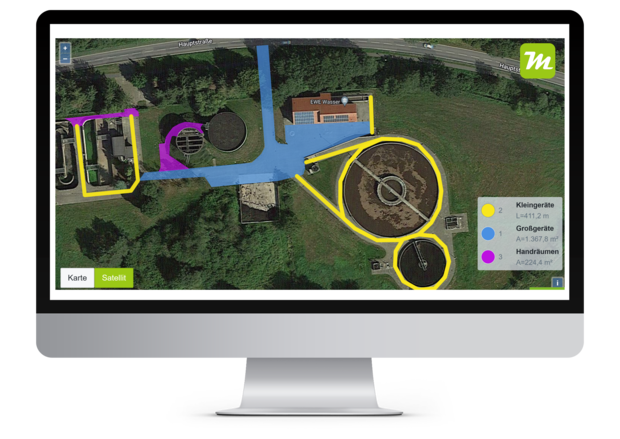 Creating location plans and sketches is easy with miamapo
Anyone who has ever tried to create their own location plan or sketch knows the process: cumbersome creation of screenshots that then need to be edited with a graphic program. Later changes are difficult to make, and mass calculations are not possible.
With the brand new cloud software miamapo, you can create map sketches and location plans in no time. The editor allows various tools to quickly and effectively create sketches on Google or OpenStreetMap maps. Areas, lengths, perimeters or volumes are automatically calculated. The sketches created in this way can be shared with others via file or link.
miamapo is offered in different tariffs. For testing or private use, there is the FREE tariff. This already allows the full range of functions of the editor, but the storage space in the FREE tariff is limited. The paid tariffs are based on customer size and can be cancelled at any time.
You can easily edit maps and satellite images graphically, share them with other users, or use them in other software systems - miamapo makes it possible!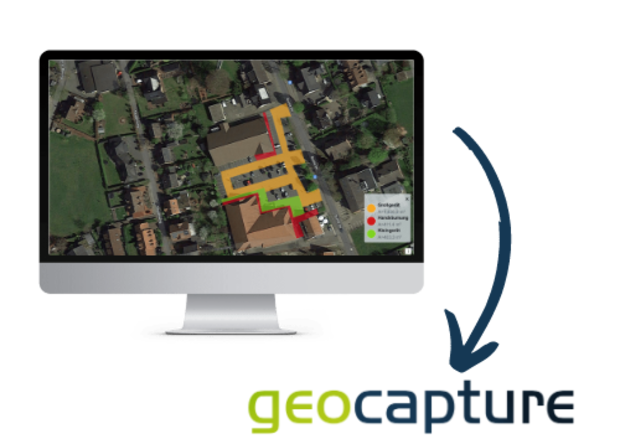 Creating miamapo map sketches in geoCapture
miamapo map sketches can now be created directly in geoCapture.
geoCapture is a provider of cloud solutions in the areas of telematics, time tracking, and mobile data collection. Many of geoCapture's customers are from the construction industry or are tradespeople. "To carry out orders, location plans and map sketches are needed time and time again. With miamapo, our customers receive a comfortable tool for creating map sketches easily. This is particularly helpful on construction sites, in green care, or in winter services," says Sales Manager Alexander Pfaffenrot about the situation.
In the past, sketches had to be created using screenshots and graphics programs. Now, geoCapture customers can create map sketches and location plans using only one application. miamapo maps are created directly in the project or order in geoCapture and can also be viewed anytime and anywhere through the geoCapture app.
miamapo maps can be used as deployment plans for green care or winter services, as directions to construction sites, or for work and deployment orders. There are no limits to the possible applications!